Chiropractic Testimonials
We love to recognize the amazing miracles, recoveries, and testimonials that happen to our practice members.
Drag Racing Athlete benefits from Chiropractic Adjustments
Scotty Cooper w/ NFL Running Back
Luis Lowered his Cholesterol
Adrienne - Colon Cancer Update
Adrienne - Colon Cancer Free
Hyperthyroidism Testimonial
Kayla - Lennox-Gastaut Syndrome
Andrea - Migraine Recovery
Johnny's Pancreatitis Miracle
Karissa Suffered from Seizures
Tumor markers dropped 100 points
---
"My husband and I love coming here. Every time we are sick we come in and they will test us for vitamins that help us get better quicker. We trust them over going to a medical doctors. We take our baby as well."
- Jacklyn C.
---
"Best Chiro in the country and being a professional athlete I've been to a lot of chiropractors!"
- DeAndre C.
---
"Dr.Cooper was recommended to us after I mentioned to a friend that my husband was having some health changes. Hank had a nutritional consult and started a 60 day regimen. He had follow up today and has experienced significant improvement. We look forward to complete resolution. Dr.Cooper and staff are kind, concerned and very helpful."
- Sherry F.
---
"I highly recommend Cooperstown Chiropractic to everyone! I often refer to this office because Dr. Cooper is gifted and is behind miraculous results for his patients. Thank Dr. Cooper for always taking the best care of me and my loved ones!"
- Tiffany C.
---
"Cooperstown offers a holistic approach to treatment and services. I am so glad that I was invited to one of their presentations at a time when I really needed something like this place in my life."
- Anna P.
---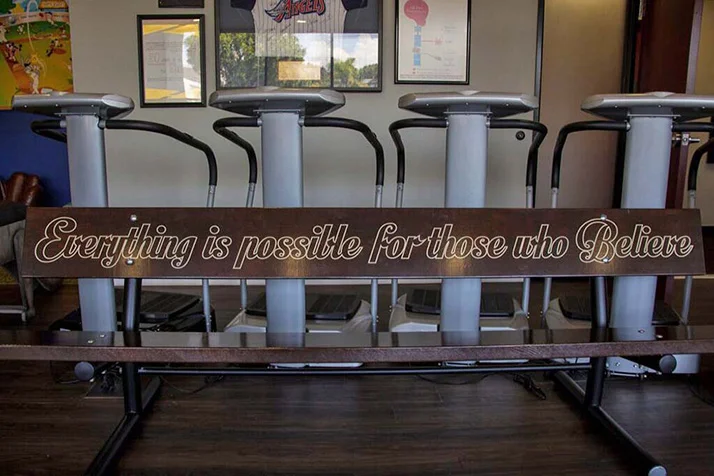 OFFICE HOURS
---
Monday
9:00am - 1:30pm
3:00pm - 6:30pm
---
Tuesday
9:00am - 1:00pm
---
Wednesday
9:00am - 6:30pm
---
Thursday
Closed
---
Friday
9:00am - 6:30pm
---
Saturday
8:00am - 9:00am
---
Sunday
Closed