Chiropractor
Ken Cooper D.C., F.I.C.P.A.
Dr. Ken Cooper, D.C., F.I.C.P.A. is the lead doctor and President of Cooperstown Chiropractic Wellness Center. In 2016 Dr Cooper and Cooperstown Chiropractic was awarded the "Better your Best" winner for top chiropractic office worldwide chosen by the Ultimate Achievers Club, recognized as the top 1% of the chiropractic profession. In 2021 Dr Ken Cooper was honored as The Chiropractor of the Year.
EDUCATION
Dr. Cooper began his studies at Cal State Fullerton where he experienced his own Chiropractic miracle. He was so affected by this event that he knew at that moment "it was a miracle" and he could do that same thing for others. Dr. Cooper graduated in 1991 from the Los Angeles College of Chiropractic, where he won the prestigious Mindlin Scholarship for Clinical Excellence. During his 32 years of practice he has continued his education including earning a Fellowship in Chiropractic Pediatrics. His has advanced training in Clinical Nutrition, Functional Medicine, Neuro-emotional Techniques and his area of expertise is Neuro-science. He specializes in helping the entire family and today nearly 25% of his practice consists of working with children.
---
IN THE PRACTICE
Dr. Cooper is a dynamic and engaging speaker who encourages his patients as they participate in their own well-being while he teaches them about the bigness of the innate power within. Our innate power has the ability to heal the body if not interfered with adversely. Cooperstown patients become so passionate about the miracles they experience and the caring, upbeat atmosphere in the office that some even become staff members. Dr Cooper has a rule that all staff members and office volunteers must come from his patient base since they understand the incredible positive affect Chiropractic and healthy choices have on their daily life.
---
CHARITABLE WORKS
In 2001, Dr. Cooper created the C.O.O.P. Foundation, a non-profit for the Care Of Other People. The foundation helps educate local groups on natural healthcare issues. Each Christmas, the C.O.O.P. Foundation sponsors 40-50 needy families, striving to provide not only for their needs but also to fulfill their wishes. Dr. Cooper and his wife Therese have four children active in sports, the arts and charities.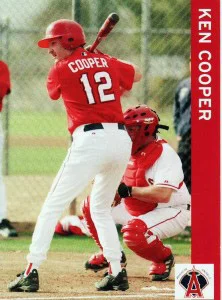 Chiropractor
Moses Villarreal, D.C.
Dr. Moses is a chiropractor at Cooperstown Chiropractic that specializes in working with athletes and adjusting extremities.
WHY DO YOU LOVE CHIROPRACTIC?
I love chiropractic because it makes perfect sense. Our nervous system is like a highway of information, going to and from the brain. No one likes traffic, so why would anyone want traffic along their spine? By removing traffic it allows us to freely switch lanes at get to our destination faster. Same with how I want to live my life, freely to move any direction I want to go and get to my destination with ease. The goal is to be healthy in all aspects in life and I believe chiropractic is essential for those who want the same.
---
WHAT IS ONE THING YOU LOVE MOST ABOUT WORKING WITH PATIENTS?
I love witnessing a positive change within patients. Whether it's with their health, mentality or overall drive to strive for a better lifestyle. Seeing what patients enjoy the most in life and being able to be a part of their journey is one of the coolest things to experience. The excitement the patient gets when achieving their overall health goal excites me as well. Now what's your next goal?
---
WHAT IS YOUR CHIROPRACTIC MIRACLE?
My first ever chiropractic adjustment was on a night before a football game, senior year of college. I had no idea what chiropractic was, but as an athlete I had always striven for the best I could possibly be, so I tried it out. I can tell you, from experience, that after the adjustment I felt untouchable, not only physically but mentally as well. And it all showed the next day during the football game. One of the best games I have ever had. Right then and there I knew what I had to do...help everyone, especially athletes, achieve their true potential. Immediately I applied to Chiropractic School and the rest is history.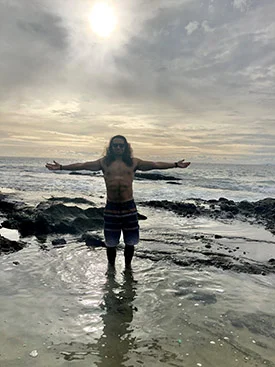 Chiropractor
Paris de Grasse, D.C.
Dr. Paris is a chiropractor at Cooperstown Chiropractic.
WHY DO YOU LOVE CHIROPRACTIC?
I love chiropractic because it provides a natural and effective way to maintain our spinal health and address an array of health conditions.
---
WHAT IS ONE THING YOU LOVE MOST ABOUT WORKING WITH PATIENTS?
My favorite part of working with patients is seeing the relief and gratitude on their faces after treatment.
---
WHAT IS YOUR CHIROPRACTIC MIRACLE?
At the age of 16 chiropractic helped to clear my skin and certain allergies through functional nutrition as well as more health awareness to better care for myself.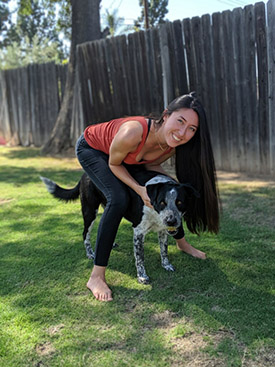 Chiropractor
Angelica Wroblewski, D.C.
WHY DO YOU LOVE CHIROPRACTIC?
I love chiropractic because it allows you to express your full potential to the world.
---
WHAT IS ONE THING YOU LOVE MOST ABOUT WORKING WITH PATIENTS?
I love guiding people towards living a better quality of life and improving their longevity. I love finding all the missing pieces of the puzzle and putting them together, to create a complete and full picture again. And I love all the hugs and smiles along the way 🙂
---
WHAT IS YOUR CHIROPRACTIC MIRACLE?
I heard about chiropractic when I was 16 at a high school health talk. I wanted to know more about it, so I started volunteering at the chiropractic office. There, I learned that my scoliosis was not only responsible for my back pain, but also my irregular cycles and daily headaches. Once I got started getting adjusted, these issues resolved. It was then that I realized the whole world needed to know about chiropractic!
Director Of Business Development
Scotty Cooper
Scotty handles the business side of Cooperstown Chiropractic to allow the doctors to do what they do best. Be the doctor.
HOW LONG HAVE YOU BEEN A PART OF THE COOPERSTOWN CHIROPRACTIC FAMILY?
"My whole life!"
WHEN DID YOU START WORKING FOR COOPERSTOWN CHIROPRACTIC?
2015
---
WHY DO YOU LIKE/LOVE CHIROPRACTIC?
"I love chiropractic because it allows your body to function at its most optimal level, gives your body the best opportunity to heal itself, and it increases athletic performance."
What is one thing you love most about working with our patients?
"I love meeting new motivated people that are excited to get healthy and well."
---
WHAT IS YOUR CHIROPRACTIC MIRACLE?
"I have always lived a Chiropractic lifestyle. My miracle would have to be excelling in sports from a young age and through high school. And making it all the way to playing college football and never missing a play during my four years. I credit my durability and athletic performance to the healthy Chiropractic lifestyle that I live."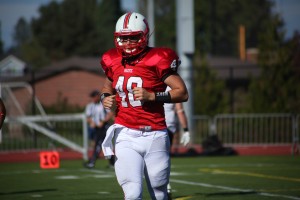 Chiropractic Assistant
Christine
I love chiropractic because it boosts my immune system and gives me energy to have an amazing day.
I love working with our practice members because I get to see them improve in their health both physical and mental. Their demeanor is so joyful and grateful for the opportunity to be well.
My chiropractic miracle would be having my severe headache during dialysis taken away by taking a supplement called drenamin.
Chiropractic Assistant
Corrine
Corrine has been a part of the Cooperstown Chiropractic family since April 29, 1997.
She has been a CA with us since April 15, 2005.
WHEN WE ASKED HER WHY SHE LOVES CHIROPRACTIC SHE SAID,
"I love chiropractic because it saves lives, gets people off of medications that harm them, helps them live a healthier life, a happier life and a more fulfilled life."
---
WHAT IS THE ONE THING YOU LOVE MOST ABOUT WORKING WITH OUR PATIENTS?
"I love to know the patients story, listen to them, help them, and give them a hug when needed. Our patients aren't just our patients, they become family. In my world everyone would get adjusted."
---
WHAT IS HER CHIROPRACTIC MIRACLE?
"I have seen a lot of miracles in my family, but the one that I smile at the most is when Dr. Cooper was able to save my granddaughter Kacey from eye surgery. She was 6 months old and her doctor kept telling my son that she would have to have surgery by the time she was 8 months (she was born with a plugged tear duct) if it didn't clear on its own. Her eye was always closed 1/2 shut and red underneath, we would call her Popeye," as she started to giggle. "Dr. Cooper had me bring her 3 times a week for 2 weeks. They very last adjustment cleared her eye from all the stuff that would build up in it. That was it, she was good. Her eye was normal. Thank you, Dr. Cooper, and Thank You God!"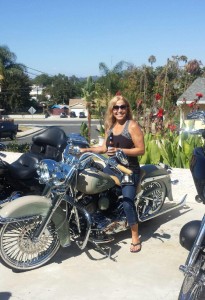 Chiropractic Assistant
Charme
Charme became part of the Cooperstown Chiropractic family in 2010 and joined our CA family in 2015.
WHY DO YOU LIKE / LOVE CHIROPRACTIC?
"As a patient and practice member, I witnessed the community atmosphere that was fostered in the office, and I knew I wanted to be a part of this special place. Now I get to say that I am a part of the team and grateful to be here!"
---
WHAT IS THE ONE THING THAT YOU LOVE MOST ABOUT WORKING WITH OUR PATIENTS?
"I love meeting new people from different walks of life. I love being able to witness how chiropractic brings healing and health to each practice member."
---
WHAT IS YOUR CHIROPRACTIC MIRACLE?
My miracles have come through my family. Overtime I have seen each of them adopt a proactive, natural-wellness based approach to their health. Here's how each of them describe their chiropractic experience in their own words:
My youngest (17, started when she was 10):
"I love chiropractic because it helps with my capability in dance and it helps me trust my body more. I know when something is limiting me physically, I can go to go to Cooperstown and they are going to help my body heal itself!"
My oldest (19, started when she was 12):
"I love chiropractic because it helps relieve stress and tension physically as well as emotionally, and it leaves me feeling healthy and rejuvenated. I may go in having a rough day and negative emotions, but once I'm adjusted I find myself leaving with an improved headspace, as well as an adjusted body."
My husband (and his out of place rib - the reason we first started our chiropractic journey)
"I first came to Cooperstown to deal with acute rib pain. Dr Cooper gave me great treatment for the rib issues, and the care I and and my family received made us stay. Our consistent visits to Cooperstown allow me to live an active life without the persistent lower back issues that hampered me before. As an artist and musician, I often work long hours that make demands on my body, so regular care at Cooperstown helps me remain ambitious and creative."
Chiropractic Assistant
Anna
Anna has been a part of the Cooperstown Chiropractic family since 2007. She has been a CA with us since 2009.
WHY DO YOU LIKE/LOVE CHIROPRACTIC?
"Oh my gosh, we could be here forever!"
---
WHAT IS ONE THING THAT YOU LOVE MOST ABOUT WORKING WITH PATIENTS?
"I love the fact that we love our patients like family. They actually do become family. It is a gift to be able to accompany them through their journey of wellness."
---
WHAT IS YOUR CHIROPRACTIC MIRACLE?
"By the time I met Dr. Cooper, I had been to literally more doctors than I could count. Looking for a diagnosis to hopefully find a treatment for the symptoms I was experiencing: pain to every part of my body (the slightest touch to my skin was excruciating), a severe intolerance to smells & light, brain fog like you cannot believe, severe loss of strength in my arms, hands, legs, extreme fatigue, and I could not sleep more than an hour or two a night. I could not care for my 5 children. Volunteers from my church would come to my house daily cooking our meals, cleaning my house, doing my laundry and shuttling my kids back and forth to school. I saw every specialty doctor I could think of, underwent every test imaginable, I even had a spinal tap.
They never did find a reason for my symptoms. In fact, I knew I was dying of something and nobody believed me. It was then that I decided I would just go home and literally wait to die. I was too tired to fight for myself any longer. A few days after my last doctors appointment, I got a call from a friend of mine. She said, 'Anna, my chiropractor says he can help you.' The day I met Dr. Cooper changed my life forever. He immediately knew what was wrong with me. He was the first doctor that actually believed me and didn't look at me like I was crazy. I left his office the first day knowing that my life would be given back to me. I was not going to leave my husband alone with five young children, I was not going to miss all the important milestones of their lives. I HAD A FUTURE! My future was not crippled with pain and the inability to do the simplest tasks. Within 3 days of my 1st adjustment I began sleeping. I continued to get adjusted regularly, I started a nutritional program, and my pain began to lessen and from there all my symptoms, one by one began to leave me. I remember that 4 months after I started at Cooperstown, my family spent a day at Sea World. Going from only being able to walk a few feet, to being able to walk all day at an amusement park was beyond words.
What is so incredibly awesome is that my story is not unusual amongst Dr. Cooper's patients. There are miracle after miracle that take place here week after week, and I am so blessed to play a small part in it! I LOVE CHIROPRACTIC, I LOVE COOPERSTOWN, I LOVE DR. COOPER!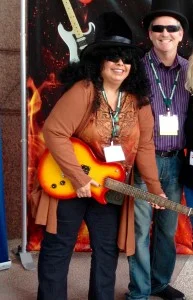 OFFICE HOURS
---
Monday
9:00am - 1:30pm
3:00pm - 6:30pm
---
Tuesday
9:00am - 1:00pm
---
Wednesday
9:00am - 6:30pm
---
Thursday
Closed
---
Friday
9:00am - 6:30pm
---
Saturday
8:00am - 9:00am
---
Sunday
Closed